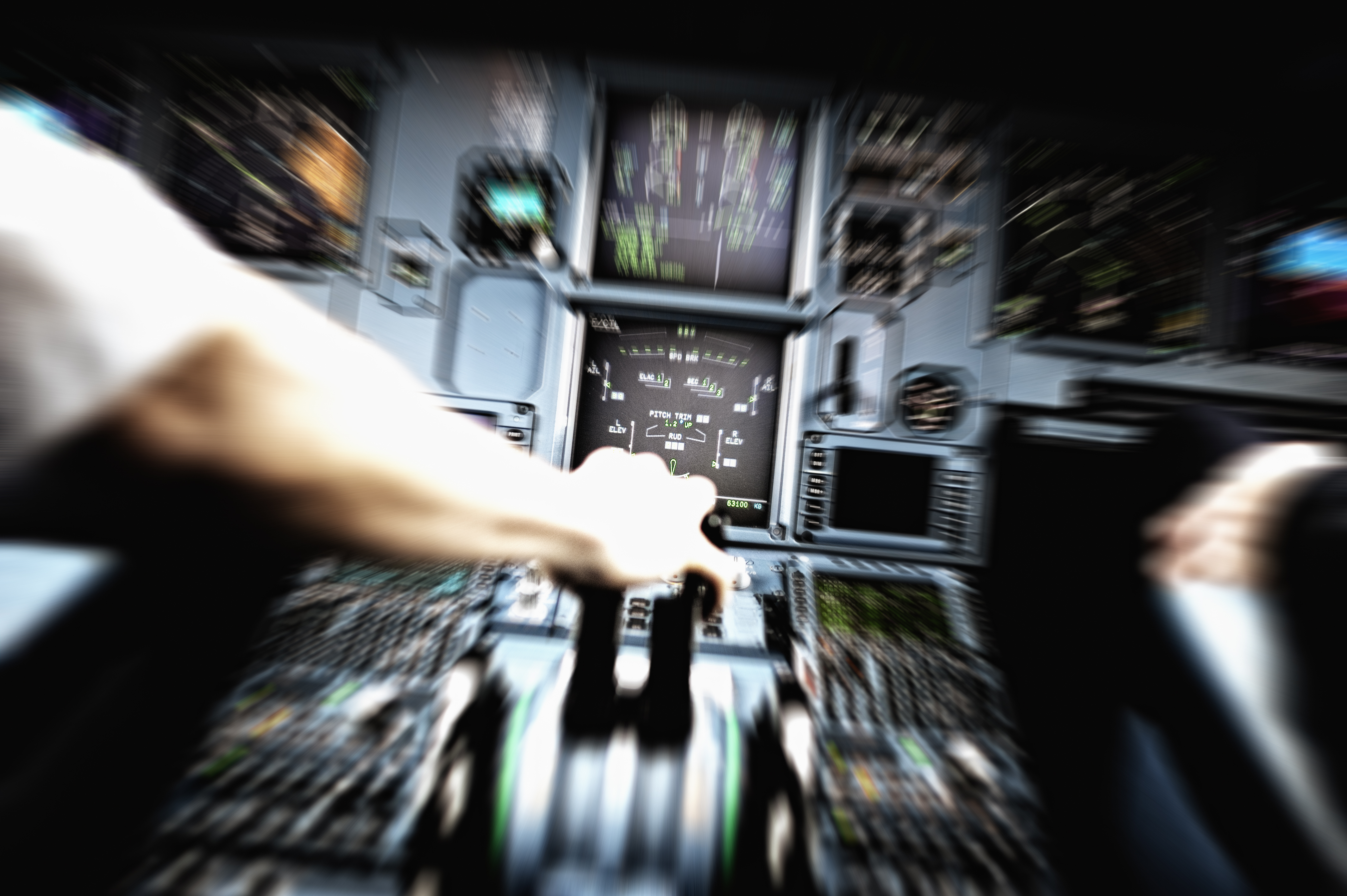 Above & Beyond: Why Trained for Life Matters
ALPA pilots are the best trained and most prepared in the world. They receive extensive training and flight experience – cross country, at night and by instrument – before they are qualified to be your pilot. All that training represents more than a smooth flight, it means they are ready when the unplanned happens. In this series, see how training and experience matter when pilots encounter the unexpected at 30,000 feet.
What Did it Take to Keep a Plane Flying Through Engine Failure?
First Officer Ed Gagarin had just completed his initial operating experience (IOE) training for Boeing 777s the morning of February 13, 2018, when he boarded United Airlines Flight 1175 as an observer member of the crew (OMC), sitting in the jumpseat. Captained by Christopher Behnam along with Captain Paul Ayers, who was first officer that day, the flight out of San Francisco International Airport was a trip home to Honolulu's Daniel K. Inouye International Airport for Gagarin.
What ensued was anything but a smooth homecoming; it was a real-time application of the training Gagarin had just completed. The entire crew's approach to the unexpected is a reminder of why at least two well-trained and experienced pilots are a crucial part of air travel and passenger safety. The three agreed: They couldn't have done it alone.
Over the Pacific Ocean in the last hundred-plus miles of the journey, the crew heard an extremely loud explosion. "I had never really experienced violent onset like that in an airplane," said Ayers. "I was a bit baffled at what was going on." He and Behnam at first wondered if the plane's shaking was the result of a midair collision.
The explosion caused a sudden turn to the right, nonstop strong vibrations, and an unrelenting, extremely loud noise that necessitated yelling for the pilots to communicate. The plane had experienced an in-flight separation of a fan blade as well as the subsequent loss of the engine inlet and fan cowls of the right engine— but the crew hadn't been able to determine that yet.
The three pilots overcame their initial disorientation, and Behnam immediately focused on leveling out the plane and maintaining altitude as it continued to pull to the right. Combined with the noise and vibrations, the force was beyond what he had ever experienced.
"It felt like driving a semitruck 18-wheeler at 200 miles per hour over railroad tracks," Behnam said. "The explosion, shaking and tremendous noise in the cockpit — there was a lot of distraction."
"That's when my training over all these years for engine damage or failure kicked in: Keep the airplane flying straight and level," he continued. Once he returned the aircraft to stable flight, he never let go of the control wheel. In fact, he hand-flew the plane for the remaining 40 minutes of the flight.
As Ayers and Gagarin ran through the severe engine damage checklist, the crew decided to shut off the right engine, but the vibrations still didn't stop. With one engine out — as well as an inoperative autopilot and auto throttle — Behnam was tasked with managing altitude, speed, and navigation of the plane, balancing between not going too slow and stalling, and not going too fast and risking further damage.
During this time, Gagarin transitioned from jumpseater to essential member of the cockpit within seconds. "It was really fortunate to have another qualified pilot," Ayers said. "We immediately shifted into roles that were very comfortable, and it became a very efficient operation."
"I knew those guys were going to be busy flying the plane, so I wanted to relieve them of all nonflying duties," Gagarin said, such as declaring "mayday" with air traffic control, communicating with flight attendants, and telling passengers to take their seats. He even went to the cabin to take a picture on his iPad of the right wing and engine so Behnam and Ayers could see the damage.
"It might sound cliché, but to basically go through what was taught to me — I'm a product of my training," he said.
Taking stock of the situation and given their proximity to Honolulu, the crew agreed that the best decision was to continue to their original destination. In preparation for landing, Behnam delayed extending the flaps and landing gear, as he was not sure how it would impact the control of the aircraft, and they planned for an approach at higher speed. "In this case, we need to carry this baby all the way to touchdown very gingerly," Behnam said.
As the plane neared the runway, Behnam, Ayers, and Gagarin coordinated with the flight attendants to prepare passengers to brace upon landing. The warning was heeded, but ultimately not necessary, as Flight 1175 landed safely.
"Believe it or not, it was one of my best landings ever," Behnam said.
Knowing that the passengers had just experienced a dramatic scene for nearly an hour, Behnam, Ayers, and Gagarin stood at the cabin door as they deplaned to greet them. "There was a lot of emotion, a lot of tears, a lot of praise for the crew," the captain said.
"What I learned from this — or relearned, or learned in a different fashion — was that training is very important, and if and when you have an incident of significant magnitude, your training will kick in," Ayers said. "Give it your best when you have the opportunity to train, because when it kicks in, the more time you spend doing quality training and preparation, the easier it will be for those things to happen automatically and naturally. And that's what it did in this situation."