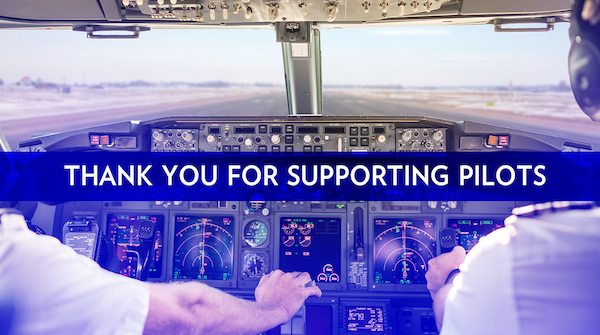 Federal COVID-19 relief with airline payroll support has repositioned the airline industry's future with certainty. The ongoing commitment of our nation's leaders in recognizing the importance of our industry—and to keeping our highly trained workforce in place—will support the country as our economy begins to rebound.
The Air Line Pilots Association is grateful for this historic pro-labor, job-saving program that delivered pandemic relief directly to workers and saved hundreds of thousands of aviation jobs.
A return to normalcy is in sight. Airline pilots are Ready for Takeoff, thankful that our industry is now positioned to emerge from this crisis strong enough to help fuel a resurging national economy.
To those who made it possible, the nation's pilots want to say, "Thank you."