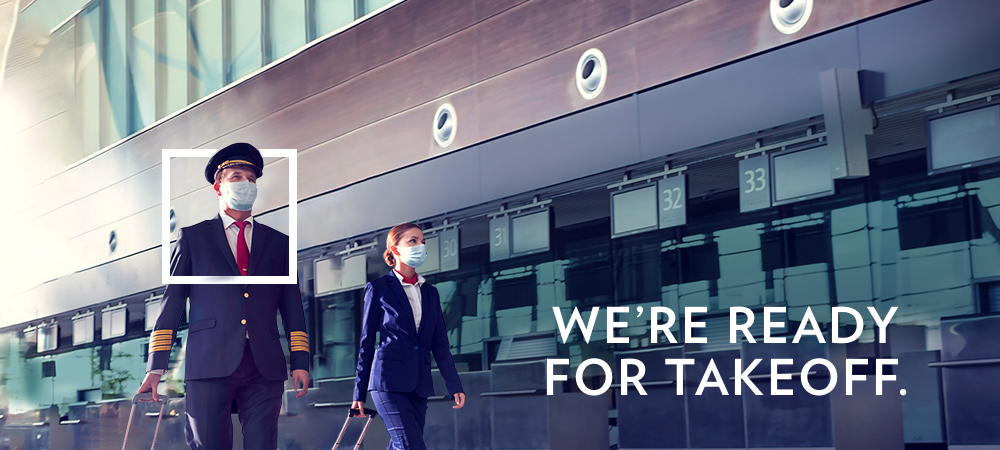 The COVID-19 pandemic has altered so much of our everyday lives, but as airline pilots, we remain as committed as ever to the safety of our passengers and cargo that we continue to fly.  
And when you're ready to fly, we're ready for takeoff. Even in these challenging times, you can rest assured that North American pilots continue to set the international standard for flight safety thanks to our unmatched training and steadfast commitment to excellence. Pilots are trained for life, so no matter the circumstances—even a pandemic—you can feel confident knowing that your well-being is our top priority.
Our pilots are on the job, ready to fly, and looking forward to greeting passengers as they come back aboard our aircraft.
Capt. Joe DePete, ALPA President

Passengers can feel at ease knowing that pilots, and pilots alone, have the final say on whether an aircraft is ready for takeoff. This includes pilots exercising their right to delay boarding and takeoff for the safety of passengers.

While some elements of air travel are beyond a pilot's purview, passengers can still feel confident knowing that airlines and airports are doing their part by instituting multiple layers of enhanced protection, including:
Requiring face coverings.

Using HEPA filtration systems.

Sterilizing with electrostatic sprayers and foggers.

Sanitizing counters, kiosks, and gate areas.

Disinfecting surfaces like arm rests and seat buckles.

Reducing touchpoints like beverage service.
Resources for when you're ready for takeoff
Harvard Report: Airplane COVID-19 risk 'very low'
Washington Post: Vaccine leads to an uptick in planned travel
TSA to Enforce CDC Transportation Mask Mandate