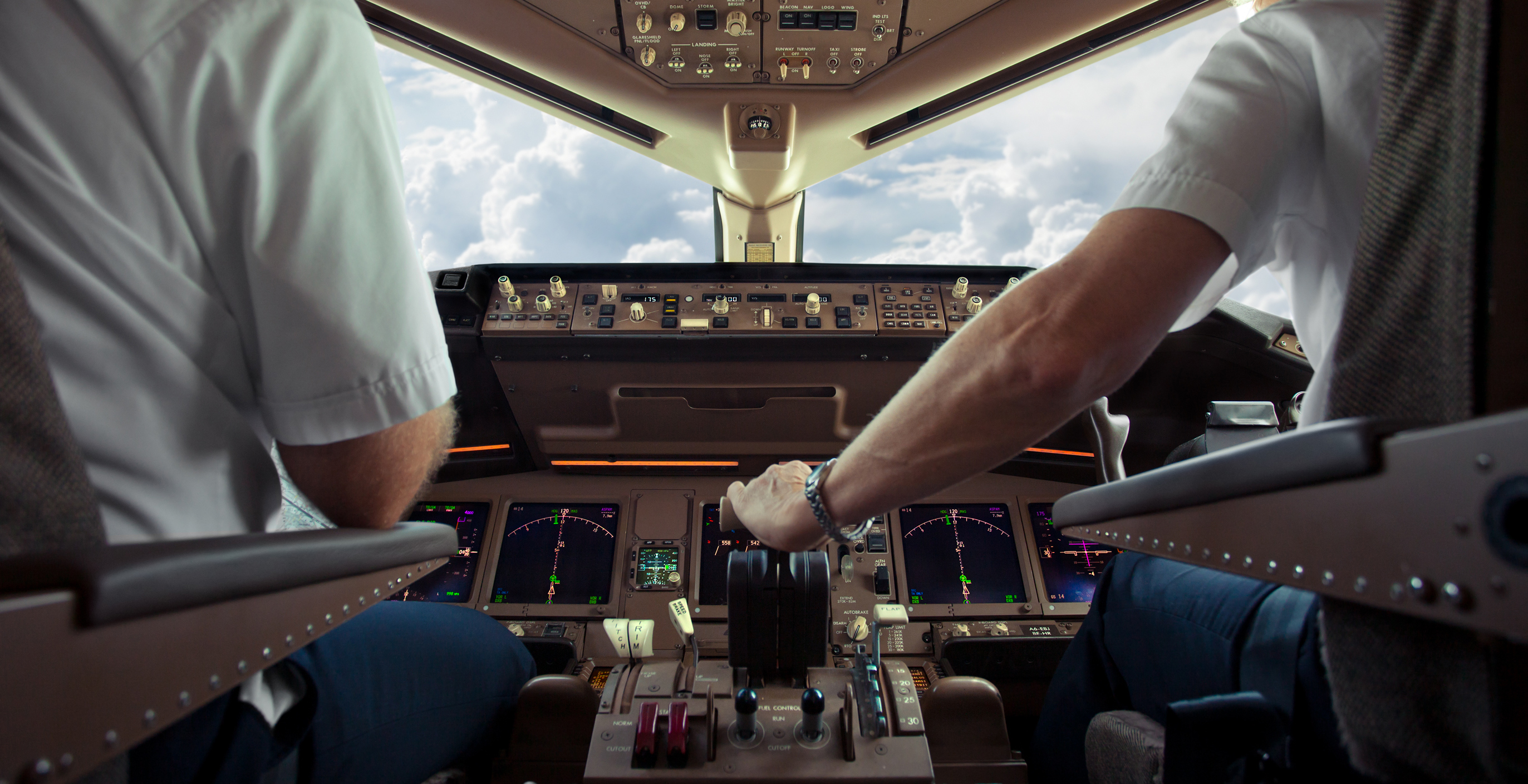 Above & Beyond: Why Trained for Life Matters
ALPA pilots are the best trained and most prepared in the world. They receive extensive training and flight experience – cross country, at night and by instrument – before they are qualified to be your pilot. All that training represents more than a smooth flight, it means they are ready when the unplanned happens. In this series, see how training and experience matter when pilots encounter the unexpected at 30,000 feet.
Pilots Are the Most Important Safety Feature on Any Airplane: New survey shows Americans support two pilots at the controls and current training requirements.
America's skies remain among the safest in the world, in large part because the airliners in the sky are flown by highly trained and experienced pilots and copilots who bring years of flying experience to the flight deck.
Pilots are the most important safety feature on any airplane. Regardless of what they carry, pilots fly aircraft that have highly sophisticated navigation and numerous safety technologies, but it's the pilots who keep them on their route and ensure that the systems function correctly in both planned and unexpected situations. That is why nothing beats well-trained pilots working together. A commercial pilot flying in the United States today is required to meet rigorous training, qualification, and experience standards, and every airline flight must have two qualified pilots at the controls.
But today's pilot-centric system that safeguards passengers and enhances safety is at risk. As Members of Congress debate the Federal Aviation Administration's reauthorization, they are considering the elimination of essential safety requirements, to include dumping the current safety standard of two pilots on the flight deck, and a weakening of today's minimum standards for pilot training, qualification, and experience.
The American public clearly understands just how vital these regulations are to keeping flying safe. A recent survey commissioned by the Air Line Pilots Association, Int'l, found:
81% of Americans would not be comfortable on an airplane without pilots.
80% report two pilots working together is the best option when it comes to solving problems during a flight.
73% say they oppose proposals to reduce training and experience requirements.
69% of the public is against using taxpayer dollars to research the possibility of having just one pilot on commercial planes.
Research and real-world experience support Americans' opinions, showing that today's safety requirements have real benefits. A recent NASA study that simulated a single-pilot attempting to fly in today's airline cockpits concluded that having just one pilot is "not nominally acceptable due to the significant task demands and workload."
And since pilot flight-training and qualification requirements were enhanced in 2010, there has not been a single pilot qualification-related fatality on a U.S. passenger airline, compared to 1,100 fatalities in the 20 years before the increase.
It's clear that some in Congress are out of step in wanting to roll back this progress. Congress should look to the research and real-world experience and listen to the public and safety professionals as it considers policies to keep flying safe.