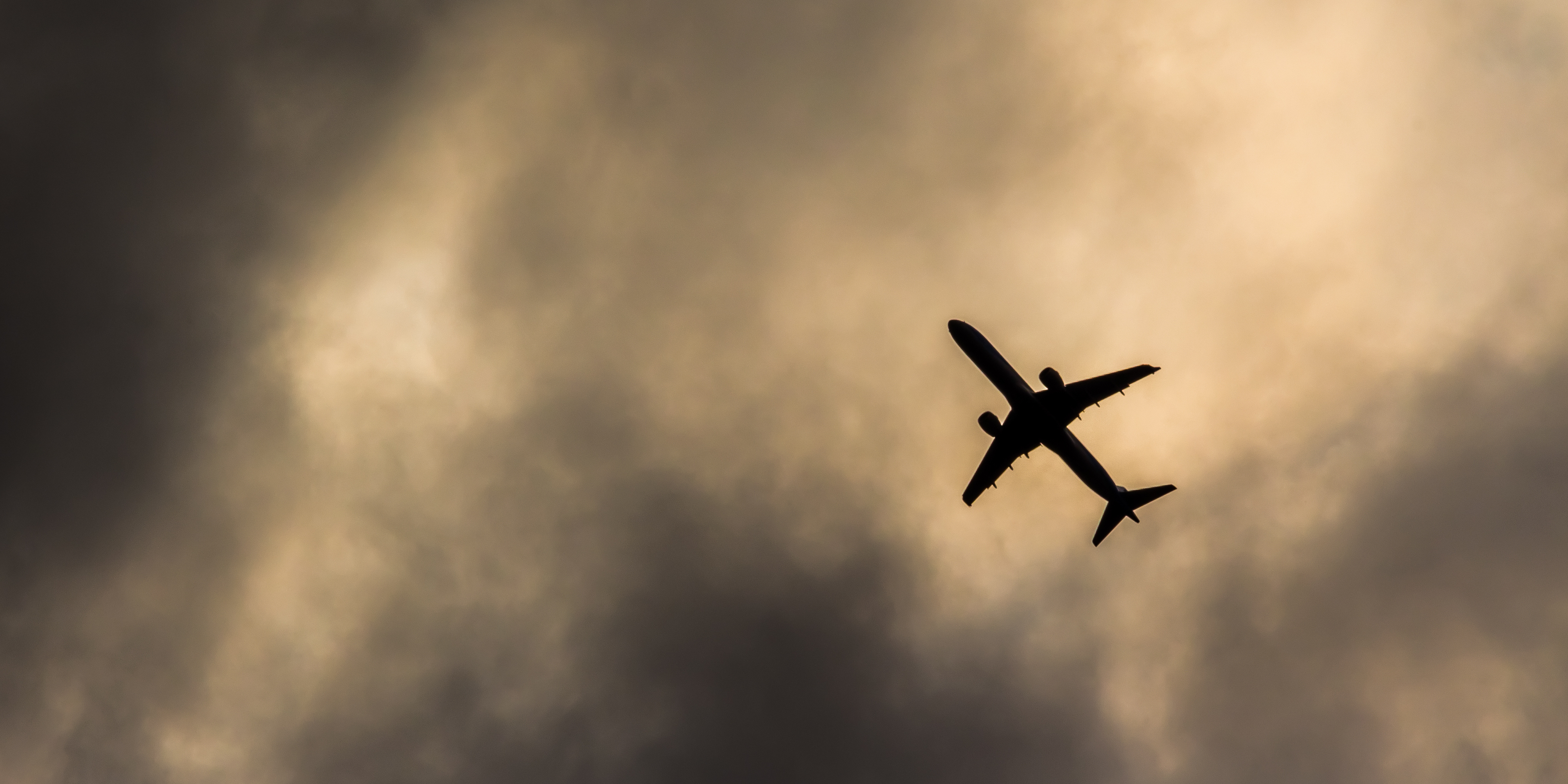 Above & Beyond: Why Trained for Life Matters
ALPA pilots are the best trained and most prepared in the world. They receive extensive training and flight experience – cross country, at night and by instrument – before they are qualified to be your pilot. All that training represents more than a smooth flight, it means they are ready when the unplanned happens. In this series, see how training and experience matter when pilots encounter the unexpected at 30,000 feet.
Flying Blind: When Computers Malfunction, A Pilot's Training Takes the Lead
When bad weather, unreliable flight instruments, and lightning struck all at once, a captain and his first officer jumped into action.
All they could see was a darkened sky and storm clouds when the plane's computers began to malfunction more than 34,000 feet above the ground.
It was just before midnight on May 11, 2015, when Capt. Terry VanHoose and First Officer Mark Moser took off from Houston's George Bush Intercontinental Airport. Bound for San Luis Potosí, Mexico, they knew they'd face some challenges given the line of thunderstorms near the border. But, it was the unexpected that made the journey even more challenging.
Only about 20 minutes into a nearly three-hour trip, VanHoose and Moser noticed that their flight data wasn't updating correctly. After evaluating their instruments, they quickly realized their two air data computers — which measure a plane's airspeed and altitude, as well as displaying aircraft attitude information — had malfunctioned.
The captain and first officer were "flying blind."
Without the Help of Computers, Experience Matters
"In that moment using only standby instruments, we had to revert back to basic airmanship and hand fly the plane out of the storms," Moser said.
Flying blind doesn't happen often, but when it does, the captain or first officer manually fly without primary flight instrument support — solely relying on their experience, training, instincts and teamwork.
In the midst of a crisis scenario, the two acted quickly.
VanHoose took to the controls while Moser took on troubleshooting the best way to fly with an unreliable flight airspeed indication — because of their training, they could approximate their airspeed based on the engine power setting and aircraft configuration. Simulations, training sequences and years of experience in the air enabled them to coolly get through those 15 minutes of blind flying and land the plane safely, Moser said.
"Because of our training, when you get into the types of situations we were in, you just react," Moser said.
You don't think, you just act and do exactly as you've done in trainings.Mark Moser
The procedures taught in airline training cycles are rooted in what has happened to pilots in the past, Moser said. When something unexpected happens and reoccurs on the line, it serves as a learning opportunity in future simulations and training regimens. The attention to real-world precedent, an Air Transport Pilot certificate and the hundreds of hours of training and flight experience required for pilots by federal law, ensures pilots are ready for the unexpected.
Instincts of Two Pilots Bring a Safe Landing
Soon after the pilots divided their roles, things only got worse. With storms fast approaching and mountain ranges nearing, their instincts said to abandon the route. It was time to figure out how to get the 50 passengers on the ground. Safely.
Patching in to Air Traffic Control, Moser and VanHoose were directed to San Antonio International Airport. As the plane descended a lightning bolt jolted the plane.
Suddenly they weren't just flying blind — they were potentially doing so in a damaged aircraft.
As Moser and VanHoose quickly assessed the damage — finding none — and flight attendants worked to calm passengers on board, their plane finally burst through the clouds about two hours after takeoff and safely landed to a full stop on the runway.
"We are living proof of how well all of that is supposed to work," said Moser. "We were just doing our jobs."
It's experiences like this, though, that become part of trainings and simulations so newer pilots get first-hand experience navigating real-world issues.
The words sound like an understatement, but they're true: No matter the situation, whether it's a bit of turbulence or several instrument malfunctions during inclement weather, pilots work together to keep their plane safe. Moser and VanHoose were honored with the Air Line Pilot Association, International's 2016 Superior Airmanship Award; Moser said he shares it with everyone who helped make the emergency landing happen.
"The way we train and prepare ourselves for our flights," he said, "that's how [an emergency should] be [handled] and that's what we ended up doing."